Now hiring to fill a full-time position at our Diego Martin Branch. Fun, respectful, hard-working environment with great growth opportunity.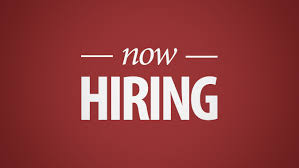 Position is entry level stocking/grocery/transport. Lifting required. Applicant must be able to do simple mathematical calculations. Ability to use a computer is a plus.
Full-time: Monday through Saturday
Must be 25 years of age
Interested in hiring for a long-term commitment to grow with the company.
Must have a valid TT driver's license
Locations is the Diego Martin Main Road
Please email us at:
sales@bloomsimports.com
OR
call 764-7917
Not for you? No problem! Please take a minute to think of someone else who may be interested and pass along!