Attention Sando and South customers!
---
You asked and we have listened. Blooms will be doing the first ever "Online Order Meat-up", this Saturday, November 29th. The plan is to take online orders this week and drive down to San Fernando where you can pick them up. If you place your ham order via our website by Friday, November 28th, you can collect and pay for your ham in San Fernando the following day. Hopefully this will help save the drive to Diego Martin for many of our customers in South.
Our friends at Dream Lounge have been kind enough to offer us their stunning facility to set-up and hand out ham orders.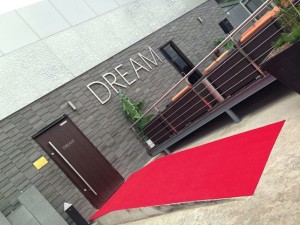 For those of you that haven't been yet, Dream Lounge is an elegant restaurant that serves a wide-variety of great food.
They serve many Bloom's products and Chef Allan knows what he's doing when it comes to cooking them.
They are open from 8am for breakfast, Monday through Saturday, so get a Christmas ham and some killer breakfast in one shot. Or come a little later in the day and grab a beer on the patio.
Dream Lounge is located on Gulf View Link Road, between Gulf View Mall and San Fernando NAPA, in the same complex as Better Value and the Gulf View Industrial Estate.
We will be in San Fernando from 10am until around 2pm and we will have freezers plugged in to keep your hams as cold as if you purchased them directly from Diego Martin. You can pay with Linx, Credit or Cash when you collect, not when you order. Please remember that you need to order your ham first, to take advantage of this free service.
So, a few things to do:
1. Place your ham order to reserve your ham and spot in the van.. For more info on our hams, check here.
2. Please spread the word to any friends/family you have in South. If this works, we are hoping this can evolve into a monthly or weekly run to help save a trip or two for South customers, which would be awesome!
3. Give Dream Lounge a call to book your holiday function or make a reservation for dinner. We are very thankful for helping us with the great spot. Here's more info on booking Dream Lounge.